Admission & merchandise
We are offering reduced prices for advance orders on admissions, programs and pins, as well as for practice ice. These items will be available for online order starting Sept. 2. Sale of these items will close on Sunday, Oct. 13.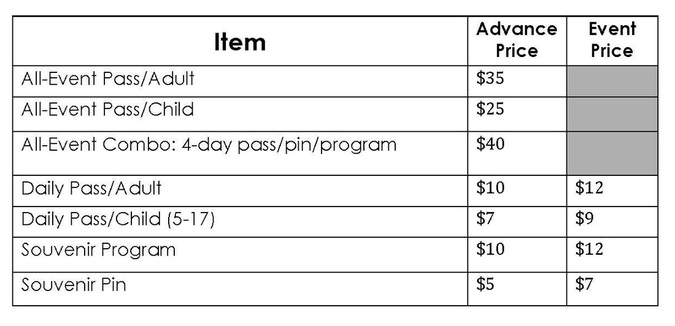 ---
Good luck ads
Please check out the Good Luck Ads available for purchase through EntryEeze. They're a great way to wish your skater well! Choose from any of the graphics below to compliment your ad.